LUKEWARM
Field ︎︎︎ Brand Identity, Advertising/Art Direction, UI/UX Design
Typeface ︎︎︎ Druk by Commercial Type


Brief

Create a new brand with an original identity.


Solution

LUKEWARM is a hypothetical surfer, streetwear clothing company created by me. LUKEWARM sells everything from t-shirts to hoodies to everyday items like surfboards. LUKEWARM combines comfortable clothing items with its branding to produce its distinguishable line.

LUKEWARM is a satirical take on the exclusivity of streetwear culture. We pride ourselves on customer-brand interaction rather than exclusivity. While a limited-edition shirt can make you cool, it's more about the cool confidence already found within the customer and how this can be enhanced.

We'll meet you halfway. You bring the confidence, we'll bring the clothes.

Together, we're just right.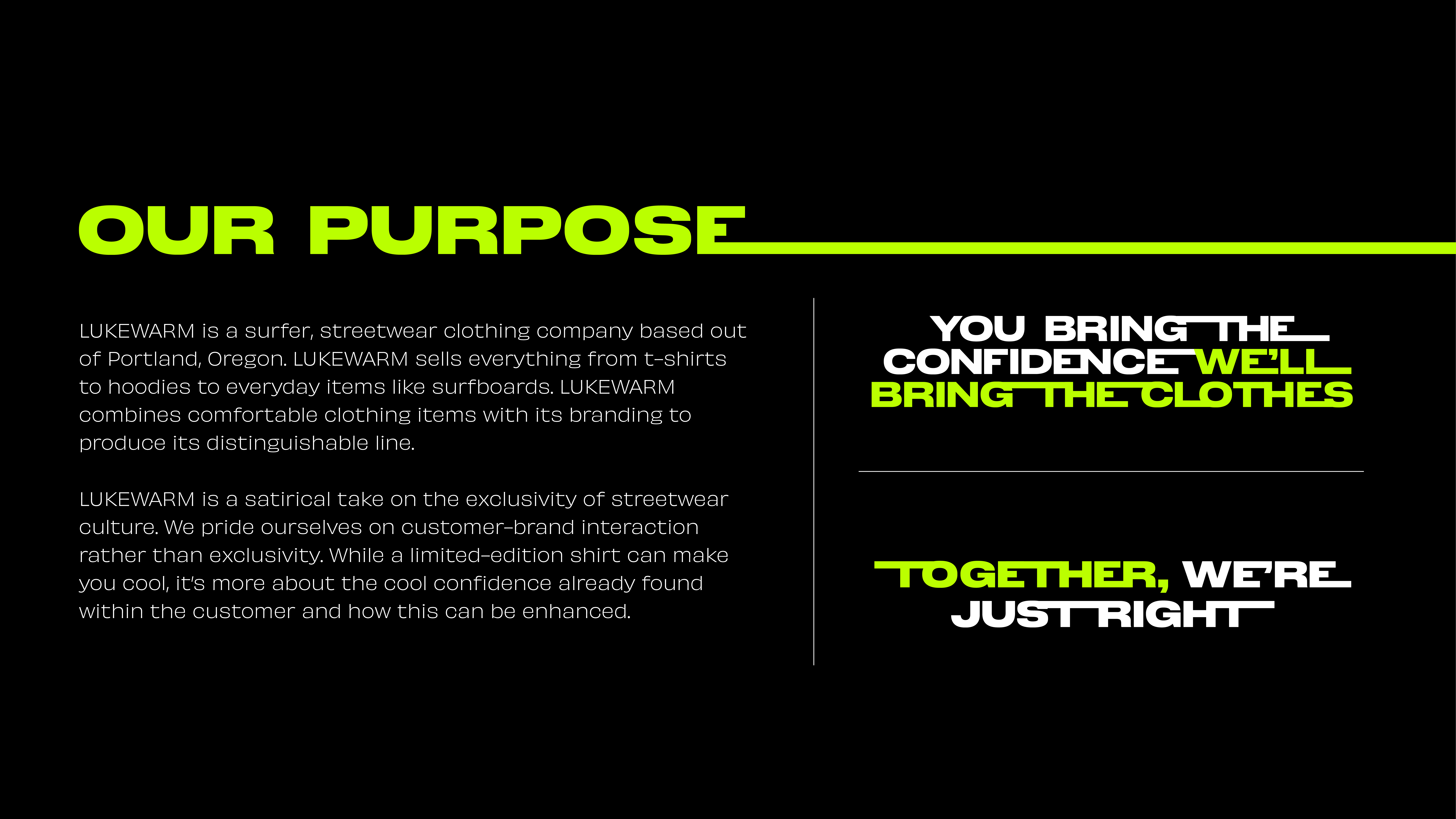 Textural elements were created by pouring water down a sheet of plastic. I then used the video of the water and manipulated the frames within Photoshop to achieve my desired textural effect. I wanted to play into the idea of lukewarm water, therefore, using a physical to digital process best achieved this look.